Nine years later following the Prologue Michael is in his therapist's office. Michael, discussing his midlife crisis and his feelings that his dream life doesn't exist, boils over. Michael takes out some of his stress on Dr Isiah Friedlander.
Following the therapy session, Michael goes to a bench on the beach to ponder and cool off. He is approached by two young men - Lamar and Franklin, who are looking for the cars they are there to repossess. When asked, Michael reluctantly points them in the direction of a house. Franklin berates Lamar for announcing their presence which is legit although a little shady.
Objectives
Follow Lamar

Following the cutscene, you will gain control as Franklin. Follow Lamar to the cars. Once at the cars, pick one of your choosing and enter it, which will trigger a short cutscene.

After the cutscene, the pair proceeds to go on a joyride through the streets of Los Santos. Follow Lamar as he makes his way towards the Union Depository. If aiming for the gold medal for this mission, be mindful to avoid damaging the car.

Tip! Use Franklin's special ability at the end, as you're going through the parking lot at the end, to win the race.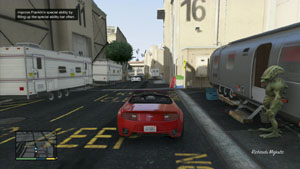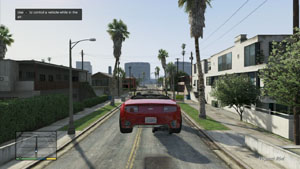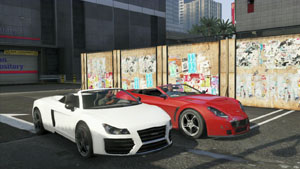 Go to Franklin's house

When you regain control, get into Franklin's car with Lamar and drive back to Franklin's house. When you arrive, drive the car into the garage to trigger a cutscene, an introduction to the safehouse, and to finish the mission.

Following the completion of this mission, Simeon will call telling Franklin to get to the dealership to give him the new repo list.